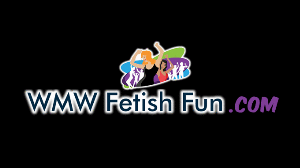 11:28 video
You've wished for it, and now they're back! Vanessa Vilano and Mr. Sock make their big WMW return in "Christmas With The Sock Family", and as the title should tell you, they don't come alone this time! No, this is truly a family affair, as cousin Andi Page makes an appearance with her kitty and canine tagging along, Mr. Sock has Mrs. Sock with him, and even cousin Sarah Brooke joins the party!
Sarah however is not in a very festive mood, not a fan of Vanessa's sock puppet play whatsoever (as those of you that saw "All Tied Up" will remember)! And when this shindig is over, she's in even less of a happy mood, after being led by Mr. Sock, Vanessa, Andi and all the puppets decide to have some fun at her expense, messing with her head to the point that she is left just in her panties and masturbating herself in front of them! This is one Christmas party, Sarah is apt to want to forget!
Vanessa is SO excited for Christmas with her sock family, even if Mr. Sock doesn't share the same enthusiasm exactly, arguing with his wife Mrs. Sock in front of Vanessa and Andi. She can barely contain her excitement, bursting with joy over it all, making sure Andi and her friends are plenty aware of how stoked she is for the holiday!
As all this commotion is going on between the girls and their sock puppets both, in walks the resident Grinch of the family Sarah. She if you recall from her cage fight with Sadie in "Spreading Christmas "Cheer", really doesn't like Christmas much to begin with, but having to share it with stupid socks like Vanessa and Andi have on only makes her anger that much worse! She is over these sock puppets!
Well Mr. Sock makes her "put a sock in it" pun fully intended, fast, by Sarah to look into Vanessa's eyes, making her go into a deep trance in the process. And with her now under his control (despite Mrs. Sock's objections to him continually doing this to girls), he wants to see some skin! He demands she take her clothes off for everyone to see! Completely under the puppet's spell, Sarah complies, standing up and stripping down to her underwear. Mr. Sock is in HEAVEN at this, although Mrs. Sock isn't so much...
Nevertheless, things move on, as the ladies and their puppets try and decide what to make Sarah do next. Andi's cat meows a bit, and though Mrs. Sock is not too impressed by her trying to help out by mewing, it DOES give her the idea to make Sarah become like the cat and canine that Andi has with her! Sarah perches herself on all fours here, and starts to meow and bark like a good girl, obeying her orders to the hilt. It is highly entertaining to watch her crawl around, making kitty and puppy noises, and even the pets enjoy watching Sarah do this, starting to get really into what is happening in front of them! The best part of the show though, is yet to come!
Eventually, Sarah starts to get a little moody and bitchy in her animalistic role, actually starting to hiss at Mr. and Mrs. Sock a bit, and it's decided that it's time to move on to something different, with Sarah now made to freeze as if she were a robot! She does exactly this on command in front of Andi and her little pets to Andi's amusement, and then when she is unfrozen, she speaks and acts like the robot she has now become!
Mr. Sock has a LOT of fun with this, making Sarah give out a passport number as if she was a foreign citizen to his country! Then when he's done playing this particular game with her, still in the robot role, Sarah is made to dance like stripper! The whole crowd is LOVING this, barking and meowing and yelling out their amusement to Sarah's stripper dance! When she gets topless however, it's determined the pets have seen enough, their pure, innocent eyes having been defiled by Sarah's bare tits! There's not gonna be any going on here if Vanessa and Andi can help it! That's a bridge too far!
With the pets still full of lots of energy though, the canine especially, Sarah is turned back into the cat and pup she was much earlier, the striptease show put to an abrupt end, in an attempt to calm them down. This really doesn't work like they'd want it to however, as Sarah mostly growls and hisses at the poor puppets, scaring them.
There is a backup plan to fix that though, as she is now told she is happy! She's so happy in fact, that she's in orgasmic heaven! Sarah REALLY puts on a show once being told this, rubbing her pussy through her panties, and moaning repeatedly, to Mr. Sock's delight, and to Andi's chagrin, as she tries to protect her once innocent pets one more time from Sarah's sexiness.
Once Mr. Sock has had his fill of Sarah's hot masturbation play, he stops her, and shortly thereafter Sarah is brought back to her normal reality, and is she ever SHOCKED! She cannot believe what has just happened to her! She's BEYOND pissed off at both Vanessa and Andi! She's so enraged in fact, that she proclaims they are no longer cousins, breaking off any and all family ties with both women, and storming away! She wants NOTHING to do with them now, and she barely even liked them before! Andi can only yell at her as she goes, proclaiming her to be a puppet racist, while Mr. Sock gloats over what he did to her. She once wanted to place Vanessa in a mental hospital for all her puppet love, and now look at her! Revenge truly was a dish best served cold this Christmas for the Sock family!
We hope you enjoy seeing Vanessa and Mr. Sock back at WMW in this fun, crazy, and at times really sexy video! Hopefully it will not be the last you see of them! Have a great Christmas everyone, may it be a little less insane than the Sock Family's was!