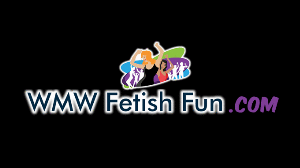 7:45 video
Jasmin Jai and Whitney Morgan are having a huge argument over their cats not getting along and Jasmin is content that it's because ever since their cats have been hanging out, Jasmin's cat has been going around sniffing other cats from behind. The tow of them get into a huge fight and within seconds they're already ripping at each other's clothes and pulling each other's hair!
In the heated yanking of hair, clothes, and slapping of each other's asses and faces, Jasmin manages to pull off Whitney's top, revealing Whitney's bare breasts for the camera to see in full view. Whitney is not phased however and continues to keep on fighting. Whitney grabs Jasmin's dress and rips it down as well as Jasmin's bra. Jasmin tries her best to cover up her breasts, but Whitney is determined to grab and twist them with no remorse.
The two topless ladies roll around on the floor and yell at each other to submit and declare that their opponent's cat is the best, and throughout the tussles, hairpulling and slaps, the bottoms come off and they are on top of each other in the full nude. Jasmin is able to get Whitney in a hairpull-style camel clutch and demand that Whitney gives up and says that Jasmin's cat is the better cat. With one last ditch effort, Whitney reaches up and yanks Jasmin's hair hard and Jasmin's jaw meets Whitney's head, completely sending Jasmin into slumberland.
Whitney demands that Jasmin say that Whitney's cat is the better of the two, but she then realizes that Jasmin is sleeping away. Laughing at Jasmin's poor outcome, Whitney cackles as she declares that she's going to take Jasmin's cat for her very own collection before leaving the room to go find it.