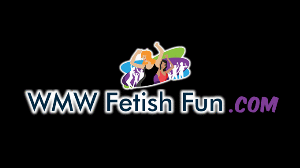 11:30 video
Jezebel is looking to have a good old-fashioned pro wrestling match with her longtime rival Crystal Clark. The two of them decide to trash talk each other, with Crystal saying she has a few new moves she's going to use to take Jezebel down once and for all. She's tired of Jezebel always coming out on top and will prove to everyone why she's more superior of the two right now! The two lock up in a collar and elbow tie up, which Crystal quickly turns into a hammerlock, going behind Jezebel and cranking it hard and tells Jezebel that's she going to make her submit and this is now a submission match. Jezebel's eyes light up at the sound of that as she reverses Crystal's hammerlock into one of her own before transferring it to a headlock followed by a headlock takeover!! Jezebel has got the headlock tight on Crystal and asks her if she wants to quit before she cranks up the pressure more. Crystal kicks and squirms but is defiant and will not give Jezebel that satisfaction just yet. Crystal reverses the headlock takeover into a side headscissors as she brings Jezebel's neck and head hard down to the canvas and laughs at Jezebel's attempts to break free as she applies more grip around Jezebel's neck with her thick thighs.
Being the crafty veteran that Jezebel is, she finds a way to reverse the headscissor into one of her own as she traps Crystal snugly and squeezes as hard as she can, mocking Crystal's lame challenge from a few minutes ago. Crystal kicks and squirms as the breath is slowly being squeezed out her neck and somehow manages to escape. Now the two stand up at a stalemate and Jezebel puts up her hands, challenging Crystal into a test of strength. Crystal goes for it cautiously, one hand at a time, and the two of them square off like two rams butting heads in the center of the ring. Jezebel plays dirty and kicks Crystal in the stomach, making Crystal keel over to be trapped in a front headlock by Jezebel. Jezebel has Crystal locked up tight and brings down halfway into a kneel with the front face headlock. Jezebel cranks the pressure more and demands that Crystal either tap out or go to sleep. Somehow out of desperation, Crystal reverses the front face lock into an armbar that brings Jezebel hard down hard to her stomach. Crystal cranks the arm all the way back and almost dislocates Jezebel's shoulder out of her socket. Jezebel screams that she quits and Crystal cranks it a few times before she lets go.
As they both stand up, Jezebel is angry that Crystal almost broke her arm and wants a time out. Crystal reminds her that there's no time out in pro wrestling and immediately starts to kick Jezebel in the corner. She then grabs Jezebel into a front face lock and brings her back down to a lying position. Crystal is gloating how's she's the more powerful of the two now and even adds insult by spanking Jezebel's ass a few times while still holding her down with the front face lock.
Just when Crystal looks like she's going to get another submission out of Jezebel, Jezebel reverses the front face lock into a terrifying armbar. She remembers how much Crystal almost broke her arm without mercy and rage kicks in. Jezebel cranks hard on the armbar to show how much damage she can do herself. Just when Crystal is about to tap out, Jezebel lets go and starts the hell out of Crystal's body, talking more trash with each kick and stomp to Crystal. As Crystal is trying her best to cover up, Jezebel pulls her backward into a lucha surfboard, stretching Crystal's back hard against her knees and pulling her neck backwards in almost like a u-shaped position. Crystal still refuses to tap out, and jezebel is done playing games. She then goes Iron Sheik on Crystal with a devastating Camel Clutch, pulling Crystal's neck and back hard and throwing in some cross-face punches in at the same time to deliver even more damage to Crystal's neck and face. Jezebel screams at Crystal to tap out, and Crystal is tapping as hard as she can and submits.