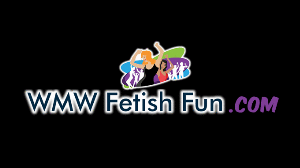 11:31 video
Jasmin Jai has finally come back to WMV after a few months away and thinks she's the best female wrestler on their roster. She challenges Mia Hope to a match with a hot stipulation called "Kiss My Ass". Whoever loses the match between them has to kiss the winner's ass 20 times. Mia is a little reserved about the stipulation, but she's never one to turn down a challenge, especially from someone as cocky and overconfident as Jasmin. The two meet in the center of the mat and lock up, and soon Jasmin is soon in way over her head as she gets pinned down and Mia decides to make Jasmin's face her new favorite seat! Before Jasmin can even move out the way from under Jasmin, her face gets completely enveloped by Mia's round asscheeks, and it's only a matter of time before Jasmin has a difficult time breathing. Mia laughs and taunts Jasmin's feeble attempts of trying to break free from Mia's full weight on her face, and sits up a bit just long enough for Jasmin to catch a few breaths in before planting her ass right back on Jasmin's face again.
Sensing that the fight she was expecting from Jasmin is becoming more and more lopsided in her favor, Mia teases and toys with Jasmin, enjoying Jasmin's muffled cries for oxygen and squirming. Mia continues this game for quite a while, knowing full well how much control she has over Jasmin and doesn't let up at all with the facesitting. After all, Jasmin challenged her to this kind of match and all she has to do is give up and kiss Mia's ass 20 times for this heavy facesitting domination to be over. Somehow Jasmin is defiant and will not give up, no matter how many times Mia facesits her and humiliates her.
Finally, after Mia lifts up her ass off Jasmin for what seems to be like the 100th time, she gives Jasmin a chance to fight back or at least do something defensive. Jasmine can barely catch an open breath, let alone stand up and fight back, and soon has no choice but to finally give up and admit that Mia is a much better wrestler. As per the stipulation, Jasmin now has to kiss Mia's asscheeks, and Mia relishes this very moment. She lays on her stomach and shakes her ass in Jasmin's face, demanding that Jasmin kiss her asscheeks the proper way and even makes her count the 20 kisses as promised. Jasmin does as she's told but keeps messing up and losing count and has to keep starting all over again. Mia tells Jasmin that she needs to kiss each cheek 10 times to get it right. After the 20 kisses are counted and fulfilled the right way, Mia is satisfied and tells Jasmin that maybe there will be better luck next time before walking away and leaving Jasmin with a sulky look on her face.