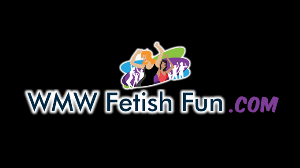 7:40 video
Sydney PaigeMaria Jade, and Carmen
Twerking Contest gone wrong
Sydney, Maria Jade, And Carmen are preparing for the second annual Twerking Contest and are already twerking their topless bodies in preparation of the event. The contest is about to start shortly and they are already claiming that their respective booty is the best! Marie Jade makes the mistake of admitting that she knows the judges personally and already heard she's got an advantage over Carmen and Whitney as it is. Sydney and Carmen don't like her cheating ways and accuse Marie of sucking and fucking the judges' cocks to get a win already before the contest has even been started or judged fairly.
Without hesitation, Sydney and Carmen yank Marie down to the ground and start to spank her booty and grab and squeeze her nipples hard. Marie is denying having any advantage over them, but they call her a liar and ask her if she's sucked and fucked their dicks today before the contest. Even though Marie denies doing anything with the judges, Carmen and W aren't listening and deliver more pain by trapping Marie in several punishing wrestling holds, such as headscissors, headlocks, body scissors, and even some hand-over-mouth smothering. They even go so far as to rip her thong off, leaving her completely nude and humiliated and press their bare feet hard against her exposed pussy in a dominant and painful fashion!
As they continue to make an example out of Maria, they take her thong and shove it into her mouth when she's barely able to speak or even catch a breath. They both tell her to eat her words and leave the room, while Marie gasps and coughs on her thong, hopefully learning her lesson on why it's not a good idea to cheat or fuck with judges.