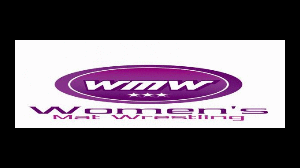 15:13 video
Jezabel Romo: Queen Of The Facesit! (RING FEMALE DOMINATION W/CATTY TACTICS; KO ENDING; PANTYHOSE/STOCKINGS; SPANKS)
Sarah Brooke takes to Jezabel Romo's ring for the first time ever and leaves regretting the decision in "Jezabel Romo: Queen Of The Facesit", following a nude Queen of the Facesit challenge match that doesn't exactly go in her favor! In fact, it doesn't at all! From the very start of it, it's all Jezabel all the time! She utterly humiliates Sarah, giving her many tastes of her ass and pussy and leaving her a wreck in every sense of the word when it's all over! With Sarah completely knocked out by the end, there's no doubt at all who the Queen of Facesitting is when this match is finished!
In the one-sided battle that is fought in nothing more than pairs of stockings, Sarah does try her best to hang with Jezabel, but with an arsenal of wrestling moves that include a Bodyscissor, Reverse, Standing and Front Headscissors and Matchbook and Grapevine Pins, she is held at bay really easily!
And when those wrestling skills of Jezabel's aren't quite enough? That's no problem! She's not at all averse to fighting dirty either, spanking Sarah's ass on occasion, grabbing at her tits to get her off her at one point and at another outright shoving her face right into her crotch and holding it there! One way or another, she is going to take that Queen of the Facesits title! And if that means breaking a few rules to do so, then that is exactly what she'll do!
When Sarah does submit to her though and let her have her crown, Jezabel decides she hasn't had quite enough fun yet and opts to have a bit more! She does this by taking Sarah over to the corner and actually propping her pussy over her face from the second rope, goading her into thinking she might let her get the upperhand for a little bit on the mat afterward only to dig her nails into her ass, and then finally just sitting herself on her face, contentedly smothering poor Sarah out with her ass and cunt!
It takes a little bit of time, but eventually Sarah goes from the constant facesitting, and the only thing left to do for Jezabel is to the pose on her KO'd body! She proved that she and she alone deserves the title of Queen of the Facesits with this performance! Sarah was way out of her league from the start here!
Fans of lopsided nude style domination matches will enjoy this one! Both ladies look great in just their stockings, and there is lots of hot facesitting humiliation to be seen! It's so one-sided and thorough a thrashing, you'll almost hate to see it end! You'll be left wishing you could watch Jezabel