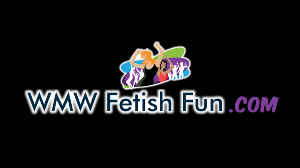 9:10 video
(Apartment Women's Singles Wrestling, First Boob Match, Lesbian Domination, Catty Tactics, Stripping (Topless), Redheads, Big Tits)
Humiliation by way of unwanted breast exposure strikes Kathy Owens once again in "Kathy's Boob Exposure Nightmare Returns", as Lela Beryl pushes her to show her what she's got in a first boob style encounter! She's convinced Kathy has joined the dark side anyway having seen many pics of her big breasts all over the place online, so it can't be that hard to get her to get the goods out for her in person right?
Well...not exactly to Kathy! She fights the inevitable exposure from Lela as much as she can, desperate to avoid being degraded in yet another of these matches! They really aren't her bag if you haven't noticed, the good Christian girl that she is! Making matters worse in this particular one, is the fact that Lela is topless from the outset herself! And not only that, but she rubs her bare tits all over Kathy's body and face to boot! She's free as a bird, and makes sure Kathy knows all about it to her horror! She even makes her touch them herself, which disgusts her that much more!
And when she does eventually succeed in bring Kathy's large mammeries out, she makes sure to get a good handful or two of them and bury her face in them as well, as if being the shame of being exposed alone wasn't bad enough for her! Poor Kathy is embarrassed in just about every possible way in this one! If she never had to face the indignity of a match like this again, that'd be more than fine by her!
For those fans out there who love seeing Kathy's big tits exposed in these matches (and we know there's many of you), you'll definitely enjoy this one! With Lela involved, it adds a whole new and sensual dynamic to it!
Attacks:
Arm & Shoulder Lock, Breast Grabbing, Breast Rubbing, Breast Smothering, Motorboating, Spanking, Wedgie Attack
(Shot in 4K)