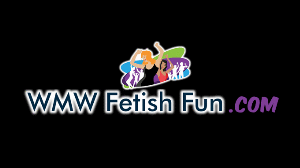 8:35 video
(Apartment Women's Singles Wrestling w/Catty Tactics, Multi-Fall WMW Title Match, Asian)
Asian Alexis Kim is new to WMW, but that doesn't stop her from setting her sights on Sarah Brooke and her WMW Title in "A Newbie Goes For Gold", in a catty multi-fall apartment wrestling battle!
Alexis believes Sarah's title is rightfully hers and is supremely confident she can take it from her! Of course Sarah has just a little bit to say about that, not believing for a moment that this rookie chick who has never been around before can come in and beat her just like that! Can she prove as much to her here? Alexis does give Sarah a fight we can say that, and it takes more than one submission to determine an overall winner!
A spirited mat battle between two women that want to win badly for different reasons, one to prove her worth and the other to maintain her position at the top of WMW!
Attacks:
Belly Punching, Breast Grabbing, Breast Smother, Foot Crotch Crush, Front Facesit, Full Nelson, Grapevine Pin, Hairpulling, Knee, Koji Clutch, Rear Naked Choke, Scissors (Back Bodyscissor, Back Headscissors & Reverse Headscissor), Side Surfboard Stretch, Stomach Claw
(Includes Victory Pose; Shot at FetCon 2019)
(Shot in 4K)