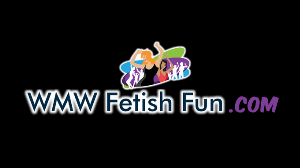 8:48 video
(Women's Singles Apartment Wrestling in Lingerie, Kiss My Ass Match, Female Domination, Lesbian Domination, Facesitting)
In a match that sees facesitting be used as the primary weapon of attack, Sarah Brooke cockily challenges Maria Jade to an Apartment Kiss My Ass Match in lingerie and it backfires horribly on her, as she's dominated thoroughly and made to pucker up on her ample posterior in "Kiss My Ass Humiliation"!
Sarah does well at the beginning of the contest, taking Maria down and sitting on her face for several moments, but once she loses control of her she never gets it back again! Maria pounces on her and doesn't let up for a moment, punishing her with facesit after facesit and causing her to gasp for air repeatedly under her big ass, before Sarah can simply take no more and has to concede the fight and kiss it!
The victorious Maria relishes having her do so, making sure she kisses each cheek 10 times over, a stipulation Sarah put in of her own accord we might add! No doubt she regretted it here, she's thoroughly disgusted by this!
This disgust and obstinateness makes her suffer that much more though, because after she's finished kissing her ass, Maria opts to drag her away by her hair with her face still buried in it, wanting to really drive home her dominance over her! Sarah shoulda just took her punishment like a woman, as it appears she'll be in for much worse now!
A hot and sexy facesitting domination, with the added bonus of heavy ass worship at the end with the kiss my ass stakes! Between all that and Maria's large rump on full display here, ass lovers can't go wrong with this video!
Attacks:
Bra Pull, Breast Grab, Facesitting (Front Facesitting & Reverse Facesitting), Hairpull, Rear Naked Choke, Schoolgirl Pin
(Shot in 4K)