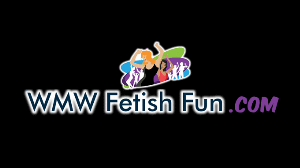 20:20 video
Sarah Brooke, Adara Jordin & Maria Jade
Sarah's Sexy Sexfight Match! (FULL VIDEO)
(Semi-Competitive Apartment Sexfight in Dresses w/Oral Stakes, Nude Finish & Bedroom Sex After, Lesbian Play, Real Orgasms)
Maria Jade and Adara Jordin meet on Sarah Brooke's mats for what becomes an incredibly steamy Semi-Competitive Sexfight with oral stakes for the loser that then continues in the bedroom afterward in "Sarah's Sexy Sexfight Match"!
Beginning the affair in dresses and pantyless, the two go at it in what Sarah terms as a catfight where the loser is the first to cum and has to perform lesbian sex on the winner, but really is purely about the sex!
Maria and Adara go at each other with gusto from the very beginning of this, working each other's cunts and kissing one another in an attempt to make their opponent cum first. The dresses they started in, soon are gone as the battle grows ever hotter and more aggressive, before one woman cums whilst being choked! She dutifully performs oral on the winner as stipulated quickly, and then it's off to the bedroom for more fun!
Once there, the passion is absolutely off the charts! Maria and Adara kiss, eat each other out, briefly trib and play so intensely with each other's pussies, driving one another to numerous intense and VERY wet orgasms! The hotness level of this scene is incredible and worth buying for all by itself! Maria and Adara have awesome sexual chemistry!
If you love hot lesbian play, you will want to see this video! It's worth every penny and more! It's so sexy you won't want to stop watching it!
(Shot in 4K)